A TURN AHEAD OF THE COMPETITION
Garrett G30 Turbochargers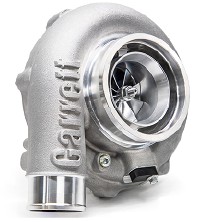 G series turbochargers feature the latest innovations in turbocharger technology. Advanced compressor and turbine aero offer enthusiasts a wide range of performance boosting solutions for 2.0L - 5.5L engine platforms. Standard and reverse rotation options are offered with a variety of turbine housing configurations making it easy to select the right turbocharger for your application.


*LEAD TIME 14 DAYS*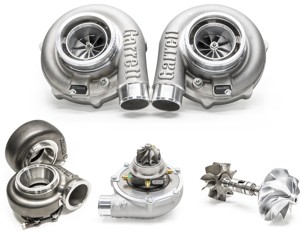 Features:
New G Series compressor wheel aerodynamics
Fully machined speed sensor and pressure ports
Standard and reverse rotation configurations available
Oil restrictor and water fittings included with purchase
One piece center housing and backplate for increased durability
4 water jacket ports for customizable installation
Mar-M turbine wheel material rated up to 1050° C | 1922° F
Stainless steel turbine housings for temperatures up to 1050° C | 1922° F